Once you have arrived in Mainz, you will need to take care of some first steps. Below and on the other pages of this section, we will gladly give you an overview on what needs to be done as soon as you arrive in Mainz and want to start working at JGU.
---
---
Sign Your Contract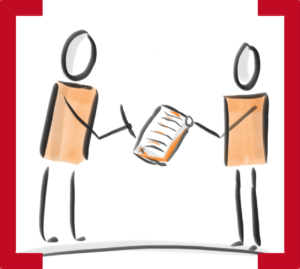 Very Important: Before you start to work, it is absolutely mandatory to sign your working contract first. Thus, this should be the first thing you do, when having arrived to Mainz.
You will have received a list of documents which are necessary for you to bring. Please make sure to have those documents with you and find your responsible person at the Human Resources Department (make an appointment in beforehand in any case) on the second floor of the following building on campus:
Human Resources (Dezernat Personal)
Johannes Gutenberg University Mainz
Forum universitatis 3
55128 Mainz
Email | Website
Map where to find the Personnel Department (red arrow points to the building Forum 3)
Please note: At the time you will have signed your working contract, you will probably not have all the documents that are needed yet. You will still be able to sign it, but will have to make sure to hand them in as soon as possible.
---
Meet with the Welcome Center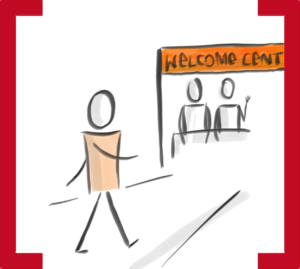 When signing your contract you might receive documents or forms from the Human Resources Department, like information on the additional pension provision "VBL", which raise questions. Or maybe you have questions concerning the upcoming bureaucratic processes. Therefore, the Welcome Center invites you to personally get some orientation and talk about your next steps in order to facilitate your start at JGU and in Mainz smoothly.
Feel free to get in touch via email, in order to arrange an appointment.
Welcome Center
Johannes Gutenberg University Mainz
Forum universitatis 2, Room 00-216
55122 Mainz
Tel.: +49 6131 39-28339
Fax: +49 6131 39-27018
Email | Website
---
Accomodation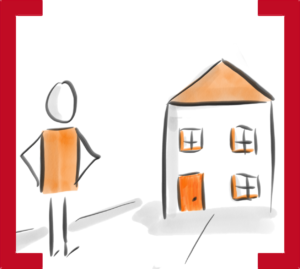 Finding a long-term accommodation in Mainz is not so easy, as the Rhine-Main area is economically strong and has several cities close to each other. There are a lot of students and professionals moving towards the area and especially to Mainz and Frankfurt, which makes the area very attractive and dynamic, but of course brings some pressure into the housing market. Moreover, the living standards are higher than in other parts of Germany, which leads to a higher-than-average pricing level in housing.
Nevertheless, there are several options you have and should follow:
Maybe, you have already reserved an apartment at JGUs guest house, which allows you to have an apartment during your first weeks in Mainz and gives you some time to personally start looking for accommodation after your arrival. Please find more information about JGU guest house here.
Furthermore, there is a number of different housing websites that could be helpful for you. If you find an apartment that interests you, please feel free to get in touch with the landlords directly. Often, appointments to visit apartments are made on a first-come-first-served base, therefore it can be helpful to act fast.
In case of further questions, please feel free to get in touch with the housing coordinator of the International Office via email. She will also be able to tell you if possible apartment offers sent by private landlords are available.
---
Register at the Bürgeramt/Bürgerservice (citizens' office) / Apply for your conduct record
In general, every citizen that lives in Germany for longer than two months is required to be registered at all times with a current address. This registration is proceeded at your local Bürgeramt/ Bürgerservice (every city has its own citizens' office) and is a precondition for several further bureaucratic tasks (e.g. opening a bank account, receiving a tax identification number or making an appointment at the foreign office).
If you live in Mainz, you have to make an online appointment for your registration. Further information can be found at the website of the city of Mainz (available only in German). The Welcome Center will of course also support you and can gladly assist you in making an appointment at the registration office.
Please note: As the registration relies on your current address, you will need to provide a "landlord confirmation", a document that is filled out directly by your landlord, downloadable at the website of city of Mainz (available only in German) or available at the Welcome Center.
Since you might not have your own accommodation by the time of your arrival, it is possible to register with the address of your temporary accommodation if your temporary landlord agrees to provide you a landlord confirmation.
If you stay in the JGU guest house during the first weeks, it is possible to register with that address, as the International Office can gladly provide you a landlord confirmation. As soon as you move again, you will have to register again with your new address.
In case your spouse accompanies you, you will have to provide your marriage certificate and a certified German translation. For each child, a birth certificate as well as a certified translation is necessary.
Conduct Record
When working at JGU, you will be asked to hand in a so called "Führungszeugnis" (conduct record) after your contract started, which is a police document confirming that you have not committed any crimes in Germany, and thus are allowed to work in civil service. As this is also dealt with at the Bürgeramt/Bürgerservice we recommend you to tick both, the registration and the request for your conduct record, off the list with one visit.
In order to apply for your conduct record, you will need to provide the responsible person at the Bürgeramt/Bürgerservice the address of your employer (here: Your responsible person in the Human Resources Department). So please make sure to have the name or your contact person in the HR and JGUs address ready to show. This service will cost approximately 15€.
---
Visa Affairs and Residence Permit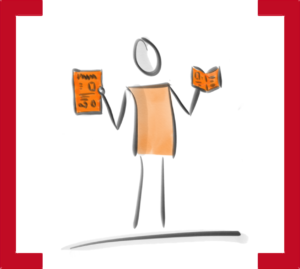 Depending on your citizenship, there will be different visa regulations you will have to deal with. Most EU citizens do not have to wonder about a visa at all and therefore will not have to take any actions. Citizens from other certain countries may travel into Germany without a visa but will then have to apply for a residence permit in order to be allowed to live and work in Germany. Other citizens can in turn only travel into Germany with a valid visa. As the visa regulations change from time to time, please feel free to take a look at the pages of the German Federal Foreign Office, in order to learn more about your visa regulations.
---
Health Insurance and Social Security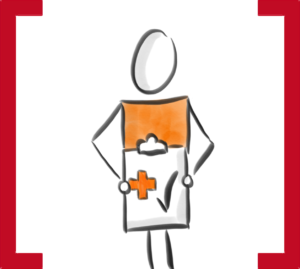 All residents in Germany have to provide sufficient health insurance coverage. Employees with an annual salary below the insurance threshold (2020: 62.550€) are normally required to contract a statutory health insurance. The contributions are automatically deducted from your salary (contribution rate 2020: 14,6%). You will need to choose a health insurance company that contracts you. Please find a list of all statutory health insurance providers here (available only in German).
Please be aware: In case you plan to travel to Germany before your employment starts, we recommend you to make sure to take a private or travel insurance to make sure to be covered by a health insurance from your first day on. Also in your visa application, health insurance coverage might be required. The Welcome Center will gladly assist you and send you a link with different providers.
Your family members can normally be insured through you for free, in case they are not employed as well.
For more information please also consult the pages of Euraxess and the DAAD.
---
Pension Insurance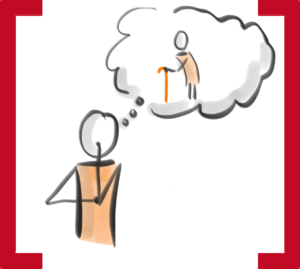 The pension insurance as one of the social insurances in Germany protects you and your family if your employment ends due to age, but also in case your ability to earn income is endangered or reduced. Your contributions will automatically be deducted from your salary and your employer will add another half of your contributions.
Besides the statutory pension insurance scheme, there is another additional one through the "Versorgungsanstalt des Bundes und der Länder" (VBL). Basically, it gives you the opportunity to do some further monthly payments. After a certain period and with the time, your claims will rise and you will benefit from a further pension insurance once you retire. If you do not wish to contribute to this additional scheme, you can be exempted from this pension plan. You will receive an exemption form amongst your employment documents. Please keep in mind that the application for exemption must be made to the Human Resources Department of JGU within two months after the starting date of employment. You can find further information for employees with a short-term scientific position in academia or research in the western Länder of Germany in this edition of VBLspezial.
Please let us recommend you to visit the website of the EU initiative "Findyourpension" in order to get more detailed information on the German pension landscape, such as information and backgrounds about pension insurances in general, options to be excluded from the compulsory insurance or how to benefit from your insurance claims once your research stay in Germany should come to an end.
---
Further Insurances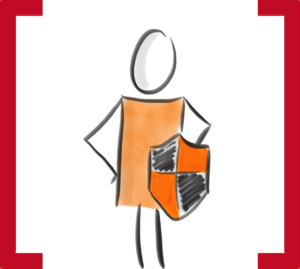 In addition to your health insurance, there are several insurances which we highly recommend you to take, which are mostly the Haftpflichtversicherung (liability insurance) and Unfallversicherung (accident insurance).
The Welcome Center will gladly advise you regarding where to find a suitable insurance.
---
Taxes and Tax identification number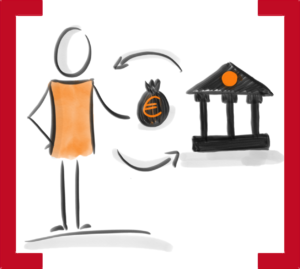 Your tax identification number refers to your individual taxation and is valid for life. It must be sent to the Human Resources Department of JGU in order to establish an appropriate taxation of your salary. After you have registered at the "Bürgeramt/ Bürgerservice" you will receive your Steueridentifikationsnummer (tax identification number) by mail within two to four weeks. If you wish to receive your tax identification number earlier, you can go personally to the Finance Office of the city of Mainz (approximately one week after your registration at the "Bürgeramt/ Bürgerservice") in case you live in Mainz, take your passport/ID with you and ask for the number at the service desk.
The address of the Finance Office is:
Finanzamt Mainz Service-Center
Schillerstraße 13
55116 Mainz
Website
Please keep in mind that your first payment might be delayed or proceeded with more tax deductions than necessary, in case you don't hand in your tax identification number at the Human Resources Department in time. This taxation will be adjusted once you do your tax declaration. But still we highly recommend you to:
Register at the "Bürgeramt" as soon as possible after your arrival and then
Visit the service desk at the Finance Office one week later, in order to receive your tax identification number and to hand it over to HR.
Please feel free to find some general information on taxation in Germany at the website of EURAXESS Germany.
---
Banking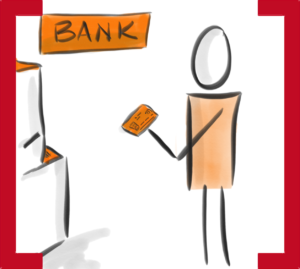 If you need to open a bank account in Germany or not depends on various factors, e.g. the payment method your landlord allows. We generally recommend you to open one in Mainz during the time of your employment, since your monthly salary will be transferred to your bank account, Especially if you are a non-EU citizen, money transfers would be combined with fees and therefore couldn't be proceeded.
---
Public Transportation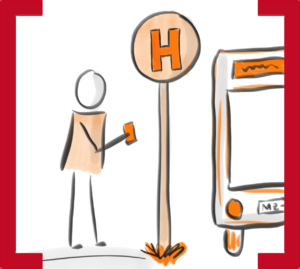 As a rule, public transportation within the city of Mainz is covered by the bus and tram systems. For more information, please have a look at the following websites, which also offer mobile app versions:
www.mainzer-mobilitaet.de (the Mainz Mobility Services website, only available in English)
www.rmv.de (the Rhein-Main-Verbund, short: RMV, website which also includes regional busses and trains)
www.bahn.de (the Deutsche Bahn website which has information on nationwide train connections)
As a JGU employee, the Job Ticket for public transportation is available to you and is less expensive than the regular monthly ticket. For more information concerning the JobTicket refer to: Family, Work-Life-Balance & Employee Benefits.
If you want to know how to access the campus by bus or car, refer to: Good to Know.
---
Medical Check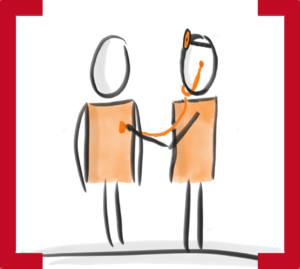 In case you need to do a medical check at JGU Medical Center, you can make an appointment with the Betriebsärztliche Dienststelle (employer-medical department), in order to do this routine-check. You will have the contact amongst your employment documents and will just need to make a call there to schedule an appointment.